Phuket Relaxation at Thavorn Beach Village & Spa
July 11, 2015
Being a popular tourist spot, Phuket obviously has hundreds of resorts and hotels.
My girlfriend and I were a little picky this time. We wanted to stay somewhere close to Patong Beach, but with lots of privacy. After some Tripadvisor and Momondo-ing, we thought Thavorn Beach Village & Spa at Kamala Beach seemed to fit the bill.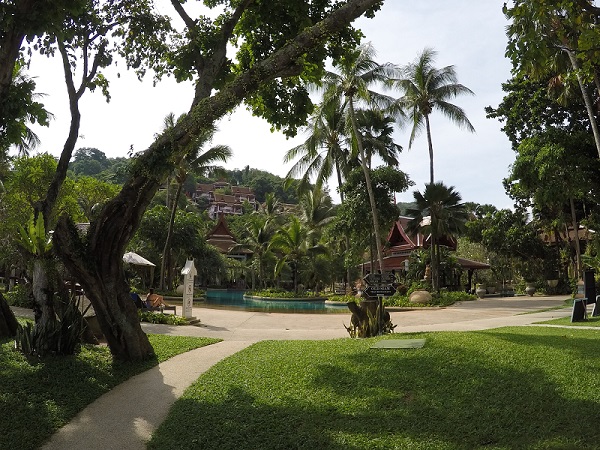 What attracted us was the photo of the serene, blue lagoon swimming pool! That really got to us.
The natural environment and atmosphere at the hotel was very pleasant.
Situated against a hill by Kamala Beach, the resort is surrounded by lush, green nature with many trees and a (unfortunately) somewhat rocky beach. Within the hotel, you'll find plenty of animals hopping around – goats, rabbits and tortoises to name a few. The rabbits, in particular, were always around as we had dinner by the beach, or when we were on the way back to our cottage.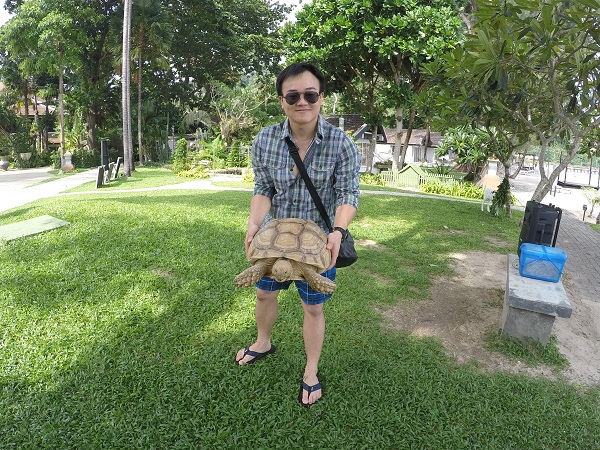 The hillside cable car within the resort was super cool! It took us past several of the hillside rooms up to the top of the resort. While these rooms offer a lot of privacy, the cable cars are quite slow and would probably get old very fast. We took the cable car (by ourselves! No operator necessary!) up to the top floor but there wasn't much of a view as it was obscured by tall trees.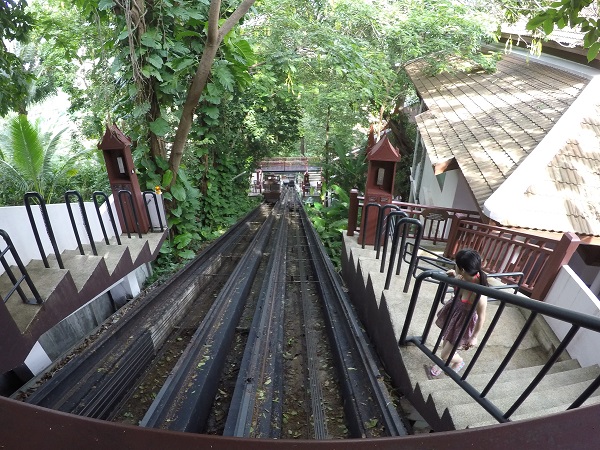 The best thing about Thavorn Beach Village & Spa has to be its lagoon pool.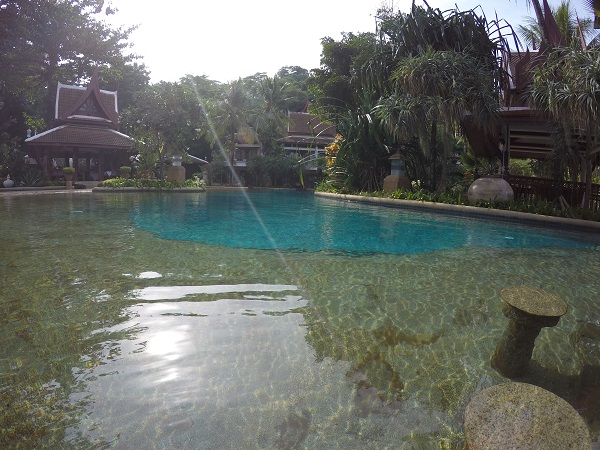 According to their website, it's one of the "largest free-form fresh water swimming pools in South East Asia". We don't care whether it's true or not – it was definitely awesome! My picture doesn't even begin to capture it, but the swimming pool is super nice.
Aside from being just big, the swimming pool's winding swim throughs take you to different spots of the pool as you pass under footbridges and swim by in-water tanning beds. On the way you'll pass by rooms with pool-side access – just hop in from your balcony!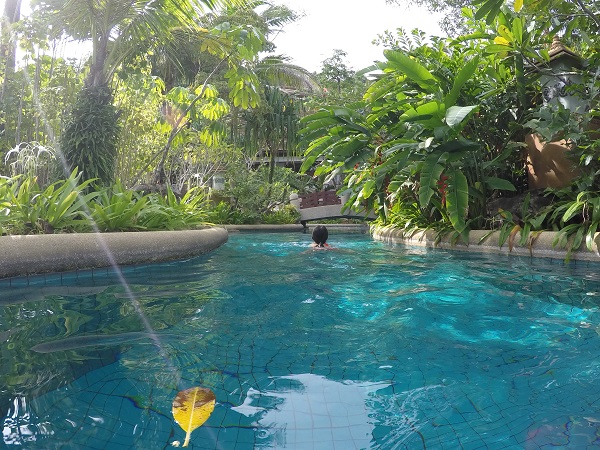 And of course, this swimming pool wouldn't be quite as awesome if it didn't have a pool bar. Yes, I was a frequent guest during my stay. I cannot resist pool bars.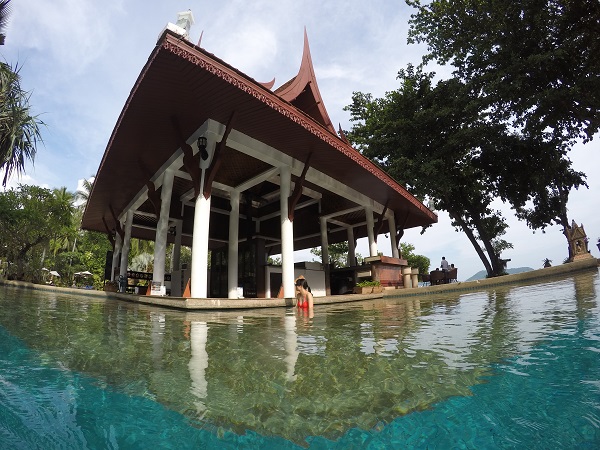 The hotel has been around for sometime, and the Beach Cottage we stayed at was beginning to show its age despite how clean and tidy it was. If you don't need your resorts to be aglow with luxury, then I think you'll find this resort to be quite the pleasant stay.
Our only complaint for Thavorn Beach Village & Spa would be the Romantic Dinner by the Beach Promotion they offer. We ordered the Seafood BBQ set and the Meat and Poultry BBQ set, and were quite disappointed with the latter – overcooked and overpriced. Just order off the menu – the food was much better.
All in all, staying at Thavorn Beach Village & Spa was a very lively and fun experience, and is a great choice for couples looking for some privacy! We certainly wouldn't mind visiting again when we're in Phuket next.