Phi Phi Island with Phuket Sail Tours!
July 13, 2015
My last visit to Phuket in June was probably the 5th or 6th time I've been there. And yet (shamefully, I must admit) I have never explored Phi Phi Island, until last month!
We booked our trip through Phuket Sail Tours after reading through their (impressive) Tripadvisor reviews. They're a bit more pricier than other boat trips to Phi Phi Island, but we really wanted to avoid being on a crowded boat…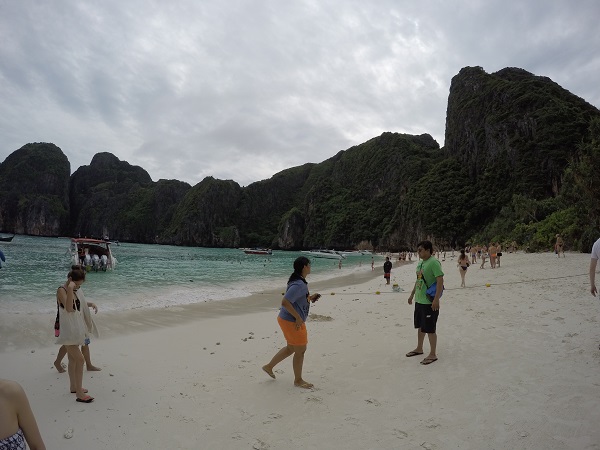 True to their word, after a pleasant and slightly bumpy ride from the Ao Por Pier, we arrived at the beautiful Maya Bay before the crowd! As with anyone who's seen the movie The Beach, I naturally looked for any resemblance between what I was seeing and the scenes from the movie.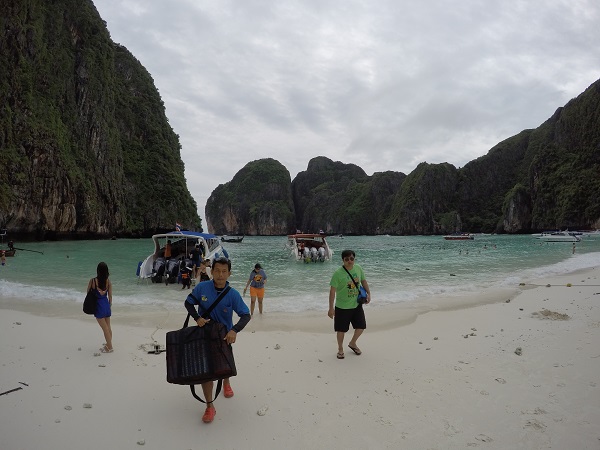 You can kind of see the resemblance in the above photo – with some camera work and playing with the angles, the entrance to the bay can be 'concealed'.
Maya Bay isn't just a beach – there's some in-land wilderness to explore for those who want more!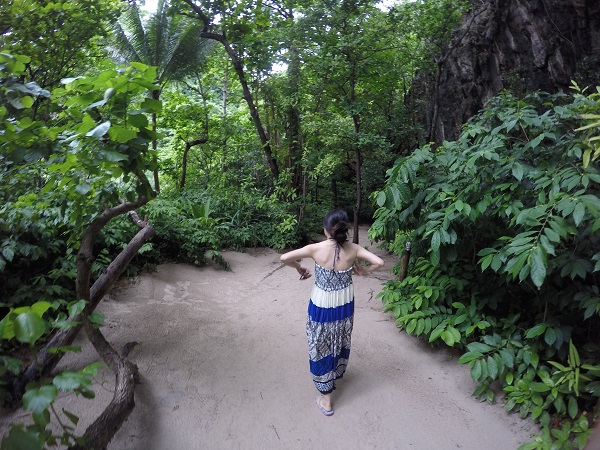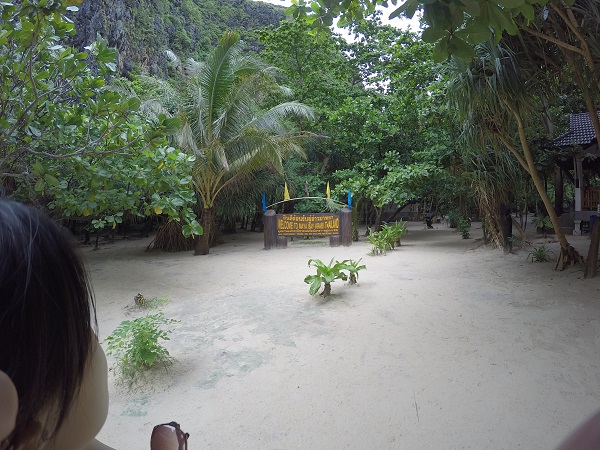 At the end of the trail, you reach this lookout which offers a view of Lo Sama Bay – neat!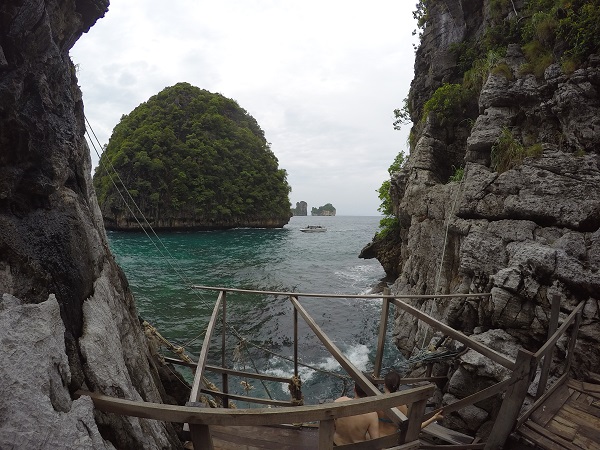 I can't help but think that I should have visited Phi Phi Island earlier, and I regret not doing so. How much more beautiful and pristine were you 10 years ago?
In less than an hour, there was a noticeable wave of arrivals streaming into Maya Bay – time to peace out! Our next destination was Pileh Lagoon - a lovely swimming and cliff jumping spot.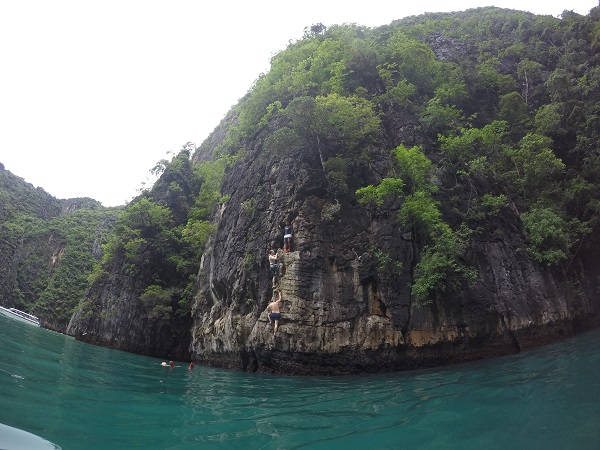 Our guide from Phuket Sail Tours was awesome – an excellent climber (showed us a real cool video of him jumping from these rocks) who showed us how to climb up the rocks. The crew provided crocs so that we could climb the rocks easily! Talk about being prepared!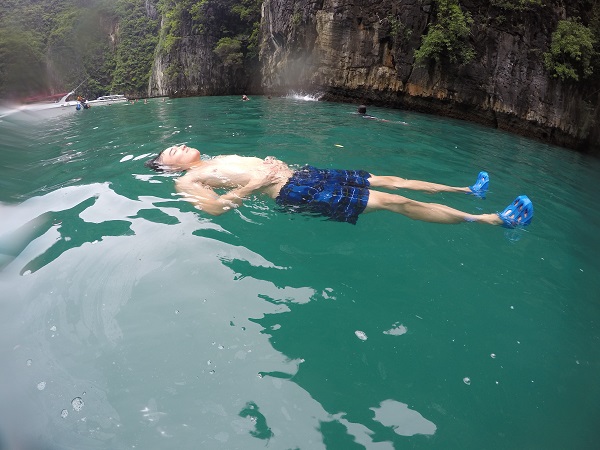 After lunch, which consisted of green chicken curry, fried rice and other delicious dishes on the main island, and some snorkeling, our last stop was Bamboo Island.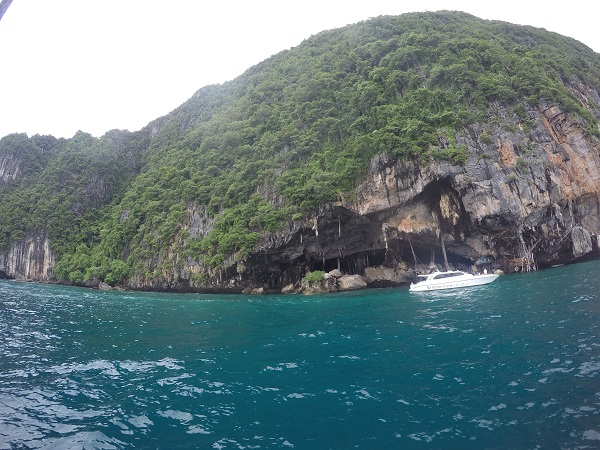 We also pass by the so called 'Viking Cave', where pirates, fishermen and sailors used to inhabit.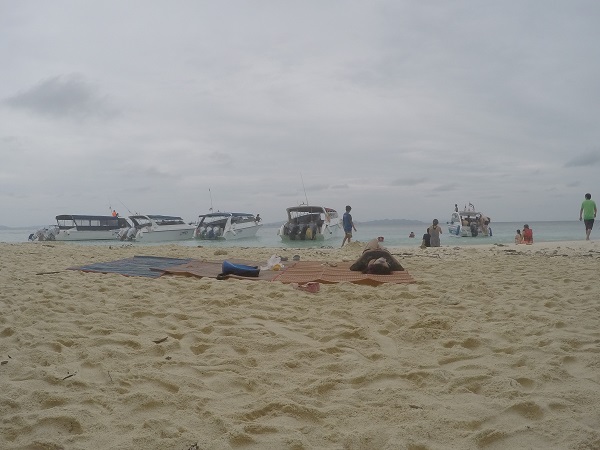 Overall, we found Phi Phi Island to be a lovely place to explore! We were very happy with Phuket Sail Tours – the service and crew were excellent. The crew were safety-conscious, and had plenty of drinks and fruits to offer.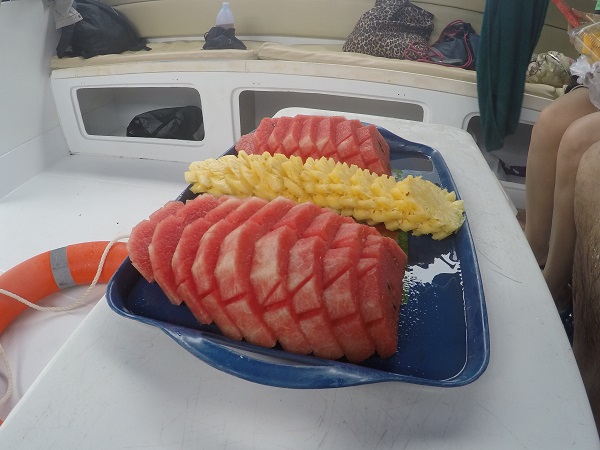 If we're ever in the neighbourhood again, we'll definitely go to Ko Phangan with Phuket Sail Tours!